New Domain Submissions
1930 submissions for about 1400 new generic top level domain (gTLD) extensions were received by ICANN (the domain name regulator) when applications closed in June, 2012. A countless number of new, valuable and high potential domain names such as Play.game, Tech.news, Drug.store, Buy.home, Mobile.phone and Bank.loan will be created. From thin air.
Up to a dozen applications have been received for some of the most sought after categories. For example .home has 11 applicants. (230 domain names have more than one applicant — for which there are a total of 751 applications.) These will be resolved via auctions or prior private negotiations.
A majority of the world's most famous corporations have applied for their own dot brand string, such as .cisco. However, there are also some notable and surprising omissions.
You can see ICANN's official list of applications here.
ICANN Closed gTLDs Forum
In March 2013 ICANN launched a forum offering the opportunity to comment on or object to the proposed closed registry domain extensions. More than 250 posts were made by a diverse range of individuals, organizations and corporations. You can examine all the original comments here.
SuperMonopolies has published representative excerpts from about 100 of the objections to the closed gTLDs on six pages beginning with ICANN Forum 1.
The Petition
In early 2013 a petition was launched giving everyone the opportunity to express their opinion about the monopolistic attempts to obtain exclusive ownership of important generic word domains. There is more info about the petition here. The graphic below takes you directly to the petition.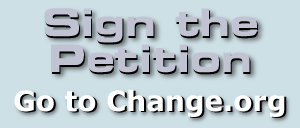 The Impact
Opinion is mixed regarding the impact of the coming wave of new domain names. They range from comments like "just a small blip on the radar" (from respected domain industry blog DomainNameWire) to warnings of the risks of mega domain monopolies being created as described on this website.
Consider this opinion from Charles Arthur in The Guardian:
"Those put in charge of allotting such domains will have complete power over whether a company or individual can apply for a website or domain name within them – so that if Amazon was to control .book, it could deny a rival such as Waterstones the chance to create waterstones.book."
Extrapolating from that, Amazon® may soon exclusively own every single .book domain, such as:
school.book, novel.book, romance.book, read.book, buy.book, history.book, medical.book, comic.book, SherlockHolmes.book, HarryPotter.book, WarAndPeace.book, TheBible.book... and even ticket.book and restaurant.book.
Will this result in fair competitive global commerce? Or will we see the rise of super monopolies? You decide. This website is a hypothetical work-in-progress.
Pool.com New gTLDs List
Pool.com has published an invaluable index of the new domain applications. (Most of the info about closed registries is contained in Applicant Question 18.)
Timeline
The new gTLD applications are undergoing evaluation and consideration of comments & objections. Single applicant strings and those without major objections will likely be deployed in 2013. The entire rollout could take up to two years to complete. ICANN's website has periodical updates:
"December/January: Additional Program Phases
"An application passing the initial valuation and faces no objections will be eligible to proceed to pre-delegation. Eventually the string will be live and reachable on the Internet as a TLD. However, some applications will be subject to special processes depending on the circumstances. For example, if more than one party has applied to operate the same TLD (a circumstance referred to as string contention), attempts to resolve the contention begin. (See Applicant Guidebook Module 4 for details.)
"The New gTLD Program forecasts a busy 2012. Some new gTLDs will clear the process and be ready for delegation in early 2013. Other new gTLDs will have a longer path."
ICANN gTLD launch update.
For info about the unbelievable, extraordinary and prohibitive cost of lodging an official objection as referred to by ICANN above, visit the Objections page.
New TLD Program Summary
The DomainNameExplosion.com website (a sister site of SuperMonopolies) provides a concise summary of the ambitious expansion of the domain name system scheduled to commence at the end of 2013. For more comprehensive and official information, visit ICANN's website as mentioned in the glossary below.
Glossary
ICANN. Internet Corporation for Assigned Names and Numbers. The organization is authorized by the US Department of Commerce to regulate the domain name system on the internet. Visit the ICANN website.
GAC. Government Advisory Committee. The committee provides policy advice to ICANN particularly on issues of concern to sovereign governments and international law. More info.
GNSO. Generic Names Supporting Organization. The GNSO Council provides gTLD policy development for the ICANN board. More info.
IO. Independent Objector. The role of the Independent Objector is to act solely in the interests of public internet users with regard to the launch of the new gTLDs. The IO is Professor Alain Pellet, a practitioner of law whose experience includes work at the International Court of Justice.
"Acting solely in the best interests of global Internet users, the Independent Objector may lodge Limited Public Interest and Community objections in cases where no other objection is made to an application that the Independent Objector deems to be objectionable." ICANN website.
The IO has launched an official website which details the role's aims and objectives and it clearly indicates that public comment such as that presented here by SuperMonopolies may legitimately be considered:
"...the IO may consider public comments when making an independent assessment whether an objection is warranted. It includes, but is not limited to the comments received and posted on the ICANN Website... The IO may also take into consideration other publicly posted information that can be clearly referenced."
More info about IO procedures can be seen on the Petition page.
DOC. US Department of Commerce.
InterNIC. The InterNIC website is operated by ICANN to provide public info about internet domain registration services. A list of ICANN accredited registrars is listed on this page. InterNIC is a registered service mark of the US Department of Commerce and licensed to ICANN.
DNS. Domain Name System. In a different context, it also refers to domain name servers (as in pointing a domain name to the DNS of a hosting company).
TLD. Top Level Domain. An all encompassing general term for defining domain name categories, but more specifically, the letters on the right side of the dot. Also known as a "string". It also sometimes refers casually to both sides of the dot.
gTLD. Generic Top Level Domain. This refers to the suffix to the right of the dot in a domain, such as ".org" in the domain "wikipedia.org". The most popular gTLDs are .com, .net, and .org but there are others such as .mobi, .travel and .info... Until the massive number of new TLDs start rolling out in 2013 there are only 22 gTLDs.
...A "closed gTLD" refers to the operation of a generic dictionary word domain extension such as .store with all domains owned by a single company to the exclusion of all others.
This concept is comprehensively illustrated on the .STORE string page.
SLD. Second Level Domain. Refers to the letters to the immediate left of the dot.
ccTLD. Country Code Top Level Domain. Every country was assigned a ccTLD to be operated under each government's oversight. For example .co.uk for Britain, .de for Germany and .ca for Canada. There are currently about 220 ccTLDs, one for every country in the world.
NOTE — Some ccTLD strings are widely used as de facto gTLDs because they have a "cool" and relevant meaning, such as .TV (Tuvalu's ccTLD), .CO (Colombia) and .ME (Montenegro).
NOTE — The new city domains will be implemented and administered in a very similar way given that many large cities are much larger than many small countries.
City TLD. Domain strings administered by large cities in a very similar way and with similar intentions to ccTLDs described above, for example .london. Soon, you can expect to see domains like Buses.london and Hotels.london being implemented.
Brand TLD. Brand Name Top Level Domain. Strings comprised of company brand names such as .google and .canon. These domains will be exclusively owned by the respective companies. See also the dot brands page.
TIP — this is an entirely new and unprecedented category which is likely to have profound implications.
Registry. An administrator of a TLD authorized by ICANN, the regulator. For example, Verisign is the official and sole registry for the .com TLD and Afilias is the registry for .info. Registries basically control what is on the right side of the dot.
Registrar. A domain name seller authorized to do so by various TLD registries. Registrars control the left side of the dot and administer individual domains. For example, GoDaddy is the world's largest registrar. A complete list of about 1,000 accredited registrars can be seen on InterNIC's website.
ICANN has important info about registrars here.
Registrant. A person or company who registers a domain name at a registrar.
Strings. Another term for a domain name used with varying degrees of precision. It probably derives from the hidden numerical strings that underpin the letters that form domain names.
Domaining. This refers to domain name investing and analysis etc. Investors and associated players are called "domainers".